3D printers allow us to print custom items more easily than ever before. If you own one of these machines and know a little bit about 3D modeling, you can create anything you want, to your desired specifications.

Clutter was always a problem for working people and gamers alike. Somehow, no matter how much you try to keep your space tidy, you always end up having more items on your desk than you can possibly organize effectively. Here are just a few suggestions on the items you can 3D print to help you with this problem.
Pegboard Compartments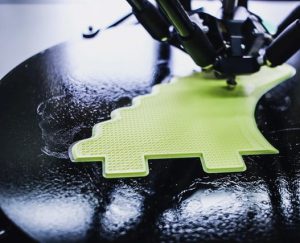 This is a smart and nifty solution for all the items that don't have their designated space. By mounting a Pegboard on your wall, you can easily 3D print a bunch of compartments of different shapes and sizes that can then easily be inserted into the holes on the board. This will keep them well secured so you don't need to worry about them falling off.

Why stop there?
You can even use this method of storing items in your kitchen or bathroom. It is a great clutter-reducing solution for almost every room.
3D Printed Pencil Holder
Surely you can buy a pencil holder in any store that sells school or office supplies. But why buy it if you can make it yourself? With a 3D printer, you can make one that will suit the design of your office space, and you can even make a custom one as a gift for your friends.
Headphone Stand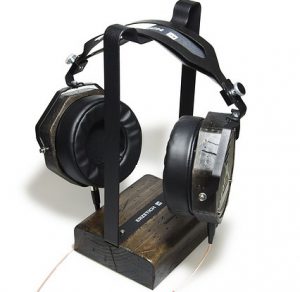 Headphones are very useful, but they are also a nightmare to put down. No matter if you hang them onto your computer monitor, the chair you are sitting on or just put them on the ground next to you, they always seem out of place.

A headphone stand can offer a solution to this problem, and by utilizing a bit of space on your desk, provide a new decoration on it.
Key Holder
If you are a person who puts their keys down when you enter but forgets where they put them when it is time to leave, then 3D printing a key holder would be of great help to you. You don't even have to stop there. Whenever you clean your pockets, you can also hang any small items you find, so it is a must-have for everyone who loves having small gadgets around them.
Stackable Drawers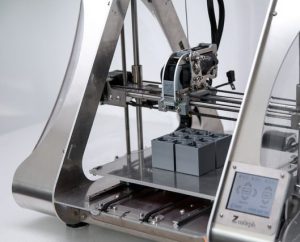 If you don't have enough space on walls or no walls at all at work, you can choose to 3D print a set of drawers instead that will hold your small items, pencils and anything else you can think of.

There are plans for many sets of drawers you can find online, but one that caught my attention is the Stackable Hex Drawers set that can be found on Thingiverse.
This is a great and stylish way to store all your items and provide some decor to your work desk.